Winner: Best Identity Design
Congrats Agency for Rocco's Bologna Discoteca
15 Gertrude St
Fitzroy, VIC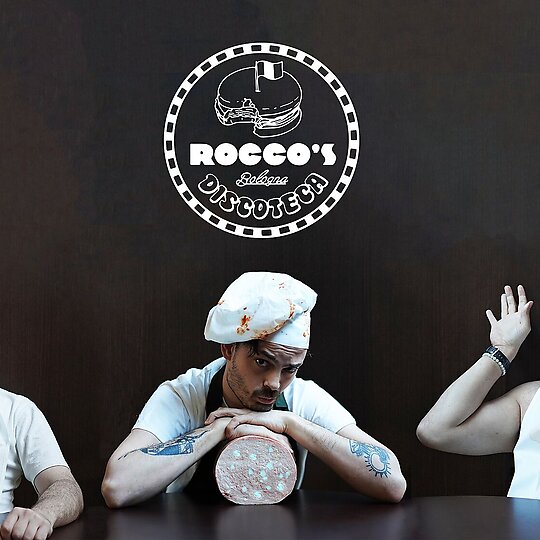 A comprehensive identity for Rocco's Bologna Discoteca; An Italian restaurant on Fitzroy's iconic Gertrude St, inspired by trattorias of Melbourne's past. The project includes branding elements used throughout the venue, digital assets and ongoing social media creative work.
Jury Citation
This venue is pervaded by a sense of fun and a "visit to Nonna's house"-level of nostalgia. The identity design is a winner because it enthusiastically comes to the Rocco party and stays to share a glass of vino and a bowl of pasta. The typeface, the colours, the youthfulness and the attitude all sing from the same happy songbook. It's light, it's refreshing, it doesn't take itself too seriously, it's familiar and it's good. Even the ashtray is memorable and was loved by the jury –and none of us even smokes! The attention to detail includes graphic work for signage, napkins, menus and business cards, with even the uniforms, glassware badging and product packaging carefully considered.
As a dine-in venue, this is familiar territory, but the identity work has been conceived to project its life well beyond the venue – in social media feeds and in the ephemera of the thriving takeaway side of the business, popular with locals. In short: we love it, and we are not alone.